This CPD style Train-the-Trainer workshop is free-of-charge and open to all teaching and healthcare practitioners who want to provide outreach and engagement to local schools. The workshops include a variety of creative and interactive educational activities, where you will get the opportunity to experience and participate in each activity, as if you were the pupil.
Please see invitation below: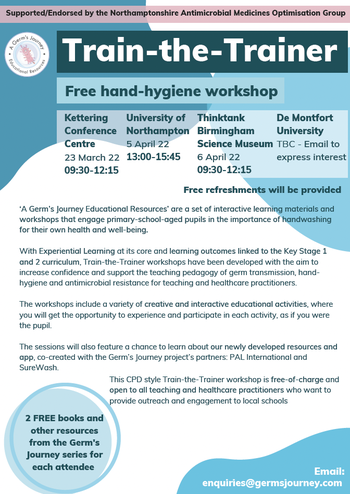 ---
See more news articles
---
You can be a part of the project
You can add to our current research findings by filling out a short questionnaire. We really value your honest feedback.
Find out more